Let's make loyalty rewarding,

together
Thinking of joining our team?
Wherever you are in the world, chances are, we're there. Check out our various teams and career opportunities below.
Or check out our teams and their related openings: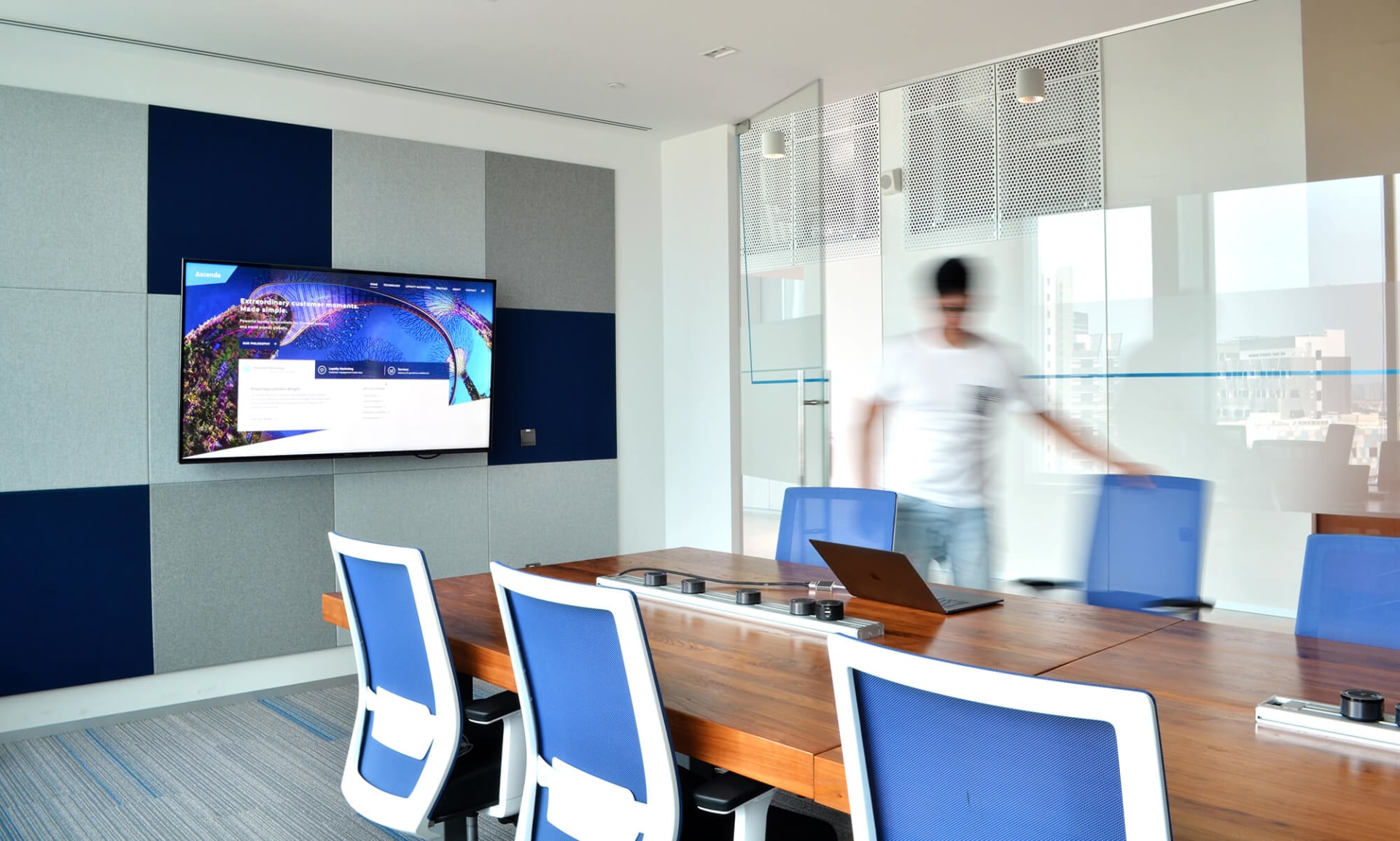 A place for eager builders
Ascendants transform how the world's leading financial brands engage their customers. We turn complex problems into simple & beautiful solutions by utilizing cutting-edge tech and delivering exceptional customer value at every touch point. Our business is scaling rapidly and we need your help! Join us and help shape the future of the financial ecosystem.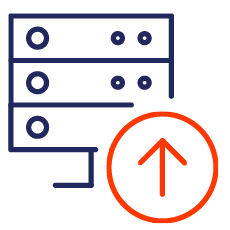 Speed, Simplicity & Innovation
We believe that the fastest way to build great technology is to keep things simple. That's why we focus on the essence of every problem and avoid peripheral distractions. Inject your creative ideas and test them quickly – we know that nothing is more rewarding than seeing a new solution come to life.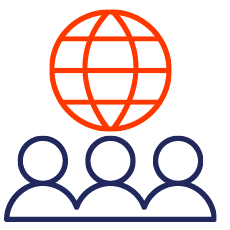 Diversity & Kindness
Work with amazing colleagues from across the globe, in an environment where there is no "standard" way of doing things. We embrace interpersonal kindness and support each other even in the absence of consensus. Taking measured risks and acting boldly, while being encouraging of others, that's uniquely Ascenda.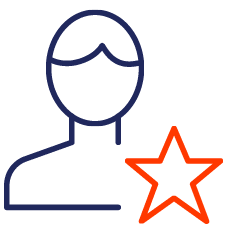 Growth & Development
Growing and stretching ourselves can be a little nerve-wracking, but it's also super rewarding! Get inspired and encouraged in a team that's bursting with ambitious plans for the future. You bring the curiosity – we bring the exciting opportunities for learning, cross-functional experiences and rapid career progression.
How we hire
From candidate to colleague: the different steps.

Tell us about you!
Once you've found your ideal role send us your CV with a cover letter that tells us a little more about your experience, skill sets and future goals. Our specialist recruitment team will then review your application and no matter whether you're the perfect candidate or the right person at the wrong time, we'll get back to you!

Interviews
After we review your application we'll set up an initial phone interview to have an informal discussion about the role and where you'd fit in. Depending on the seniority of the position we'll conduct one to four more interviews with future team members, direct reports and senior leadership. We're not just looking for the candidate with the right skills, we're also looking for people with the right personality and approach to solving problems, so let your personality shine!

Show us your skills
Whether you're a designer sharing your portfolio or a copywriter detailing your last published article, we're keen to review your work to date. There's no one-size-fits-all-approach when it comes to joining Ascenda or working here, so just assume the more information the better!

Final discussions
You made it to the end stage, congratulations! Here you'll spend some time with your new future team to discuss how you will best fit in and set expectations for your future goals.
Starting to feel that connection?
Start your journey to becoming an Ascendant today!
Diverse & amazing colleagues
Comprehensive employee recognition programs
Life at Ascenda
What's it like to be part of our team? Meet some of our Ascendants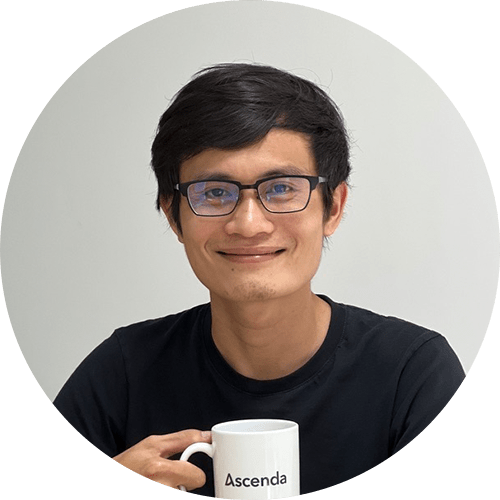 Long
Engineering Manager
"Despite being a relatively young company, the team all understands and follows best practice processes to build and release software confidently."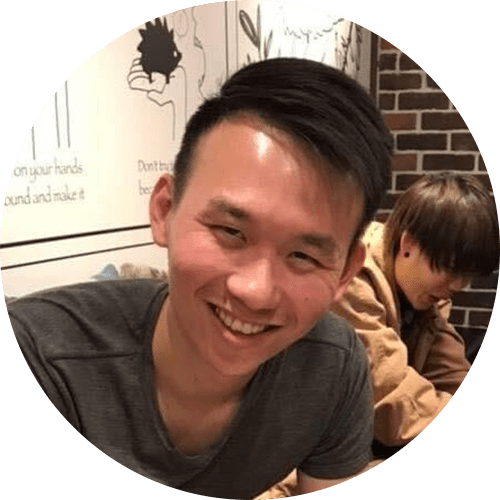 Daryl
Senior Project Manager
"I love the young and vibrant culture we have here at Ascenda, and the very diverse group of people I get to work with."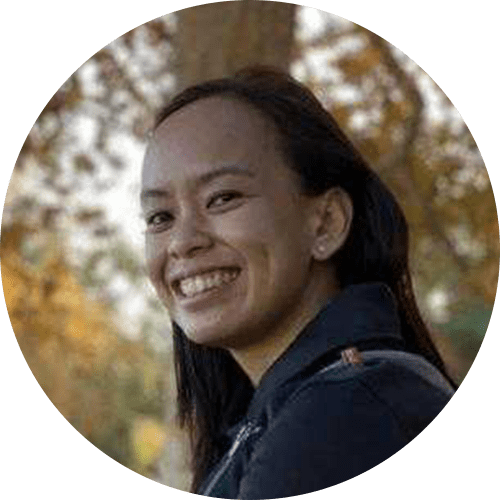 Grace
Product Manager
"I continue to be in awe of how collaborative and passionate my colleagues are in Ascenda."
Where to find us
At Ascenda our front-line decision making teams and support network reflect a diverse and inclusive culture that drives growth and helps us outperform our industry partners.
With more than 200 employees spread across more than 10 countries, we incorporate myriad world views, experiences, and skill sets into our daily operations which ensures our colleagues are exposed to market-leading insights wherever they are.
Filters
Australia

India

Philippines

Singapore

United Kingdom

United States

Vietnam
Ho Chi Minh

Ho Chi Minh City

London

London / Remote

Manila

Melbourne

Mumbai

New York City

Singapore

Sydney
Filters
Australia

India

Philippines

Singapore

United Kingdom

United States

Vietnam
Ho Chi Minh

Ho Chi Minh City

London

London / Remote

Manila

Melbourne

Mumbai

New York City

Singapore

Sydney